On August 4, Missouri voters selected socialist Cori Bush over longtime incumbent Rep. William Lacy Clay (D-MO) in the 1st Congressional District's Democratic primary election. Although this may seem like an insignificant event, it could be another sign that socialism is gaining traction in the United States.
After the surprise victory, the ultra-Left political action group called Justice Democrats, an organization linked to self-described socialist Alexandria Ocasio-Cortez (D-NY), tweeted the following: "Justice Democrat & Black Lives Matter organizer @CoriBush defeated a corporate-backed political dynasty in #MO01. From the Bronx to St. Louis, the Squad is here to stay, and it's still growing."
The "Squad" refers to the group of young, influential socialists that includes Ocasio-Cortez, Rep. Ilhan Omar (D-MN), Rep. Rashida Tlaib (D-MI), and Rep. Ayanna Pressley (D-MA). Although the Squad is small, it wields outsized power and influence in the Democratic Party and the Left in general. And, as the election results in Missouri (and other places) appears to demonstrate, the Squad is on the upswing.
Who is Cori Bush? According to her website, "Since 2014, I've fought for justice in our communities, and I'm ready to bring the fight from protest to politics. We are living through a history-making moment. When we face unprecedented challenges, we must respond with bold solutions and fearless leadership. I'm running for Congress because I am that champion."
Or, put more plainly, Bush is a community organizer with little experience running large, complex organizations. However, her political platform would make you believe she is an expert central planner who has the wherewithal to single-handedly oversee the entire U.S. economy. Like most socialists, Bush thinks people are incapable of making individual choices in their best interest, so she should simply make them for you.
Here are just some of the many "bold solutions" Bush says she will help to impose:
"Pass Medicare for All and be a champion in Congress to encourage my fellow democrats to do the same"
"Eliminate medical debt"
"Support transformation of our energy systems to 100% renewable energy"
"Support Universal Rent Control Nationwide"
"Ensure that housing is a basic human right"
"Support a massive investment in public housing"
"End the gun-show loophole and expand background checks"
"Increase the minimum wage to $15 per hour"
"Support Universal Basic Income"
"Implement a federally funded Public Banking System"
"Repeal the 'right to work' and guarantee the right of all public employees to bargain collectively"
"Work with my colleagues in congress to eliminate all $1.6 trillion in college debt"
"Fight for tuition-free public colleges, universities, and trade schools"
Bush and her friends in the Squad and Justice Democrats would like to remake America into a socialist nation. However, they know they cannot do this under an outright socialist banner, so they have decided to hijack the Democratic Party.
According to its website, "Justice Democrats functions like a party within the Democratic Party—running our own candidates in primary elections and holding those on top accountable to the grassroots. We want our democracy to work for Americans again as soon as possible. The best way to do this is by working to change the Democratic Party from the inside out."
In other words, the Squad and their allies at Justice Democrats are insidiously infiltrating the once-moderate Democratic Party and attempting to steer the party in a socialist direction. And as recent events show, they are becoming increasingly more effective in doing so.
The Squad and Justice Democrats aren't merely influencing congressional races. They nearly succeeded in getting socialist Bernie Sanders (I-VT) named as the Democratic Party's presidential nominee, they have since successfully worked closely with Joe Biden allies to reshape his campaign and the platform of the Democratic Party, moving it in a decidedly socialist direction.
To date, Biden has pivoted far to the left on a plethora of issues. The Biden-Sanders Unity Task Force recommendations are just one example of how far Joe has moved on issues such as the Green New Deal, free college, etc. Biden has adopted a radical stance on climate and energy policy, even going so far as to make AOC a co-chair of his climate change task force and accepting as his own policies similar to those found in the Green New Deal. As one recent article in The Guardian put it, "Joe Biden has endorsed the Green New Deal in all but name."
Why is Biden moving so far to the left? Well, I'm sure part of it is because Biden knows the Squad is a force to be reckoned with inside the Democratic Party and halls of Congress. And the media fawns all over its members every chance it gets. It's clear, and even understandable, that Biden would rather make nice and ally with the socialist Squad than feel its wrath.
If you don't think that the Squad is hellbent on running the show in the Democratic Party, think again. The real question is, could this nightmare actually happen sooner than expected? Only time will tell.
PHOTO: Rep. Alexandria Ocasio-Cortez speaking to attendees at a rally for Bernie Sanders in Council Bluffs, Iowa, By Matt A.J. Attribution 2.0 Generic (CC BY 2.0)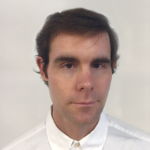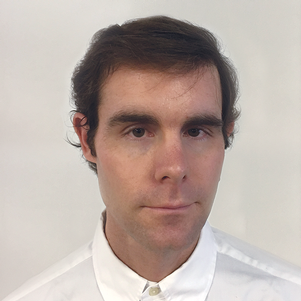 Chris Talgo ([email protected]) is an editor and research fellow at The Heartland Institute and a researcher and editor at StoppingSocialism.com.