Bernie Marcus, the 93-year-old co-founder of Home Depot has a big bone to pick with socialism. In Marcus' view, the rapid spread of socialist ideology within the United States in recent years is the principal reason the once-vaunted American work ethic has become a shell of itself.
According to Marcus, "Nobody works."
Instead, Marcus argues, too many Americans have adopted the socialist attitude that inevitably leads to envy and idleness. "Just give it to me. Send me money. I don't want to work — I'm too lazy, I'm too fat, I'm too stupid," as Marcus describes the new socialist-influenced American ethos.
Unfortunately, Marcus is right. Over the past few decades, the American work ethic has certainly degraded. For example, in 2001, the labor force participation rate was a robust 67.1 percent. Today, it has dropped to 62.1 percent. In 2000, the U.S. spent $17.5 billion on SNAP (food stamp) benefits. Today, that has increased to a whopping $159 billion.
Aside from his anti-socialist bona fides, Marcus is also on a mission to defend the reputation of free-market capitalism, which has become a pejorative term for many on the left.
"I'm worried about capitalism," Marcus said. "Capitalism is the basis of Home Depot [and] millions of people have earned this success and had success."
"I'm talking manufacturers, vendors and distributors and people that work for us [who have been] able to enrich themselves by the journey of Home Depot," Marcus added. "That's the success. That's why capitalism works."
If anyone would know the benefits of a good work ethic coupled with a free-market capitalist economy, it is Marcus.
Marcus, who is a billionaire, grew up in abject poverty. Although he longed to become a doctor, he could not afford medical school. So, he went to Rutgers University where he earned a pharmacy degree. After years of toiling in various retail pharmacy jobs, Marcus eventually worked his way up the ladder. Then, in 1979, he put it all on the line and launched The Home Depot. Alas, the rest is history. Over 40 years, mostly with Marcus at the helm, The Home Depot has grown from a single store in the Atlanta area to a national powerhouse.
As Marcus tells it, none of this would have occurred without his incredible work ethic and the system of free-market capitalism that allowed him to launch one of the most successful home hardware businesses in history.
So, the moral of the story is quite simple: If you want to become a rags-to-riches billionaire, work very hard and embrace the endless opportunities that only capitalism can offer.
PHOTO: The Home Depot. Photo by Mike Mozart. Attribution 2.0 Generic (CC BY 2.0).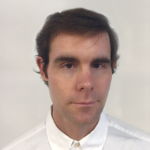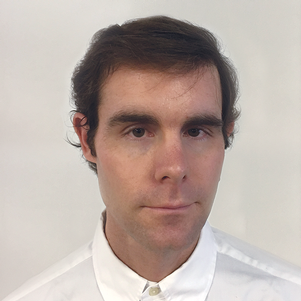 Chris Talgo ([email protected]) is the editorial director and a research fellow at The Heartland Institute, as well as a researcher and contributing editor at StoppingSocialism.com.