While reports of Black Lives Matters (BLM) co-founders using BLM funds to purchase multi-million-dollar homes in the United States and abroad has gained some media attention in recent weeks, we should keep in mind that BLM's shady financial dealings likely go much further than these questionable purchases.
In fact, over the past few years, BLM and its affiliated groups have raised a whopping $10.6 billion according to a December 2021 report from The Economist.
Although it is practically impossible to track where and how that $10.6 billion has been spent, we do know that Black Lives Matter Global Network Foundation (BLMGNF) certainly has some explaining to do concerning how it has spent (or not spent, for that matter) tens of millions of dollars it raised.
As multiple media outlets have been reporting, BLMGNF, which is at the center of the lavish home purchases, raised a reported $90 million in 2020 alone. Interestingly, the organization has chosen to hold on to much of that giant sum, $60 million to be exact, rather than using the funds for the betterment of the very people it claims to serve.
Even more interestingly, Patrisse Kahn Cullors, the self-described "trained Marxist" who ran BLM during its mammoth fundraising effort, conveniently resigned from her BLMGNF position once word of her mansion buying spree and other dubious dealings came to light.
What's more, within BLM, there is intraparty squabbling concerning where all the money has gone and is going. In fact, on November 30, 2020, several BLM chapter groups released a scathing letter titled, "It is Time for Accountability," in which they openly questioned BLM leadership's stewardship of funds.
According to the letter:
It was recently declared that Patrisse Cullors was appointed the Executive Director to the Black Lives Matter Global Network (BLMGN) Foundation. Since then, two new Black Lives Matter formations have been announced to the public: a Black Lives Matter Political Action Committee, and BLM Grassroots. BLM Grassroots was allegedly created to support the organizational needs of chapters, separate from the financial functions of BLMGN. We, the undersigned chapters, believe that all of these events occurred without democracy, and assert that it was without the knowledge of the majority of Black Lives Matters chapters across the country and world.

We became chapters of Black Lives Matter as radical Black organizers embracing a collective vision for Black people engaging in the protracted struggle for our lives against police terrorism. With a willingness to do hard work that would put us at risk, we expected that the central organizational entity, most recently referred to as the Black Lives Matter Global Network (BLMGN) Foundation, would support us chapters in our efforts to build communally. Since the establishment of BLMGN, our chapters have consistently raised concerns about financial transparency, decision making, and accountability. Despite years of effort, no acceptable internal process of accountability has ever been produced by BLMGN and these recent events have undermined the efforts of chapters seeking to democratize its processes and resources.

In the spirit of transparency, accountability, and responsibility to our community, we believe public accountability has become necessary. As a contribution to our collective liberation, we must make clear:

Patrisse Cullors, as the sole board member of BLMGN, became Executive Director against the will of most chapters and without their knowledge.
The newly announced formation, BLM Grassroots, does not have the support of and was created without consultation with the vast majority of chapters.
The formation of BLM Grassroots effectively separated the majority of chapters from BLMGN without their consent and interrupted the active process of accountability that was being established by those chapters.
In our experience, chapter organizers have been consistently prevented from establishing financial transparency, collective decision making, or collaboration on political analysis and vision within BLMGN
For years there has been inquiry regarding the financial operations of BLMGN and no acceptable process of either public or internal transparency about the unknown millions of dollars donated to BLMGN, which has certainly increased during this time of pandemic and rebellion.
To the best of our knowledge, most chapters have received little to no financial support from BLMGN since the launch in 2013. It was only in the last few months that selected chapters appear to have been invited to apply for a $500,000 grant created with resources generated because of the organizing labor of chapters. This is not the equity and financial accountability we deserve.

We remain committed to collectively building an organization of BLM chapters that is democratic, accountable, and functions in a way that is aligned with our ideological values and commitment to liberation. We will move forward with transparency and expound on our collective efforts to seek transparency and organizational unity in a fuller statement in the near future. As we collectively determine next steps, we encourage our supporters to donate directly to chapters, who represent the frontline of Black Lives Matter.
Unfortunately, it seems that the people in leadership positions at BLM are not practicing what they preach. But, then again, that is straight out of the Marxist/socialist playbook. As history has shown time and time again, those preaching socialist and Marxist principles have a terrible track record of living high on the hog while espousing wealth redistribution and decrying economic inequality.
PHOTO: A protester holds up a Black Lives Matter sign outside the Hennepin County Government Center in Minneapolis. Photo by Chad Davis. Attribution 2.0 Generic (CC BY 2.0).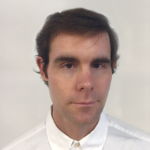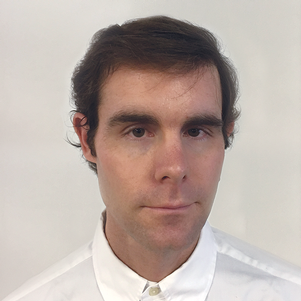 Chris Talgo ([email protected]) is an editor and research fellow at The Heartland Institute and a researcher and editor at StoppingSocialism.com.