Wisconsin Lieutenant Gov. Mandela Barnes (D) is a self-described progressive, community organizer, social justice advocate, who supports equity and sustainability. Barnes, running for the U.S. Senate seat against incumbent Sen. Ron Johnson (R-WI), also opposes free-market capitalism, limited government, personal responsibility, and has many bones to pick with the U.S. Constitution.
In 2019, shortly after he became Wisconsin's lieutenant governor, Barnes traveled to Spain (via a carbon-dioxide spewing airplane, of course) for the United Nations Climate Change Conference. When asked what the United States could do to combat change, Barnes said, "The simple answer is get money out of politics. The second answer is to stymie capitalism the way it is in America."
Then, Barnes let the world know what he really thinks about his home country and its economic system, which has produced more wealth and lifted more people out of poverty than any other economic system. According to Barnes, "How greedy can humanity be? The reason why we're in this mess is the pursuit of greed. It's capitalism run amok, that's why we're in this predicament now. It's the same reason why gun violence is so rampant in the United States of America, it's the same reason why we deal with all these other issues that have common sense solutions."
He added, "For so long, the thought process has been so short-term. It's been thinking about, 'How do we make the next dollar in the next year?' We got to reverse that type of thought. And again, until money is less of an issue, we're going to continue down this path to destruction."
Three years after his anti-American, anti-capitalism tirade, Barnes is attempting to rebrand himself as a middle-of-the-road Democrat. However, based on his policy positions, Barnes remains the radical socialist that he always has been and probably always will be.
A simple glance at his campaign website lets us know that Barnes is indeed a socialist.
For example, "In the Senate, Mandela will vote to end the filibuster." He also supports the Green New Deal, universal health care, child care, Pre-K, and a so-called living wage. And, like all good socialists, he wants to soak the rich with a wealth tax, because he claims it is time for the rich to "pay their fair share."
As if supporting these crazy socialist policies is not bad enough, here is what Barnes does not support: ICE, the police, commonsense immigration laws, pipelines, school choice, and most of the institutions that our Founding Fathers deemed central to the preservation of our republic.
In less than two months, Wisconsinites will go to the polls and vote for who they want to represent their great state in the U.S. Senate. Will that be a socialist who abhors our economic system and wants to fundamentally transform the country? Only time will tell.
PHOTO: Mandela Barnes. Photo by Susan Ruggles. Attribution 2.0 Generic (CC BY 2.0).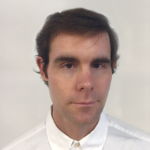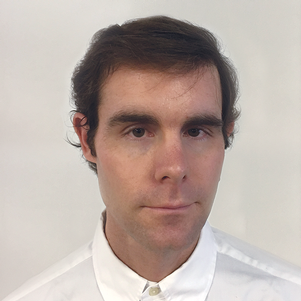 Chris Talgo ([email protected]) is an editor and research fellow at The Heartland Institute and a researcher and editor at StoppingSocialism.com.