Since Vladimir Putin shocked the world and invaded Ukraine more than six months ago, Russia and China have been building a relationship that seems to be growing stronger by the day. Not only has China agreed to purchase large amounts of Russian natural gas and oil, which is keeping Putin's war machine funded, but the two countries have also formed a strategic partnership in which they intend to upend the international order.
According to the Chinese Communist Party's foreign affairs chief Yang Jiechi, "Under the strategic guidance of President Xi Jinping and President Vladimir Putin, the relationship between the two countries has always moved forward on the right track."
Yang also announced that China is working "with Russia to continuously implement the spirit of high-level strategic cooperation between the two countries, safeguard the common interests of both sides, and promote the development of the international order in a more just and rational direction."
The announcement comes as China and Russia prepare for a high-level meeting in Uzbekistan. The meeting, which will be attended by President Xi and President Putin, is the first time President Xi has left China since the COVID-19 pandemic began in Wuhan in early 2020. Per Russian envoy to China Andrey Denisov, "This summit promises to be interesting … We are planning a serious, full-fledged meeting of our leaders with a detailed agenda, which we are now, in fact, working on with our Chinese partners."
For decades, Russia and China have been disenchanted with the post World War II international order, whereby the West has generally called the shots and freedom has triumphed over totalitarianism. However, in recent years, especially after the United States' disastrous withdrawal from Afghanistan, Russia and China have been apt to challenge the existing world order.
As we saw with China's actions before, during, and after the COVID-19 crisis, including its crackdown in Hong Kong and its saber rattling of Taiwan, as well as Russia's invasion of Ukraine, the two countries seem poised to pounce in light of the power vacuum created by the West's unwillingness to defend the world order it created after the fall of Nazi Germany and Imperial Japan.
While the post WWII world order has not been perfect or bereft of conflict, I would much rather live in a world in which Western hegemony trumps the authoritarian model promoted by the likes of Communist China and Putin's post-Soviet Russia.
PHOTO: President of China, Xi Jinping. Photo by Foreign, Commonwealth & Development Office. Attribution 2.0 Generic (CC BY 2.0).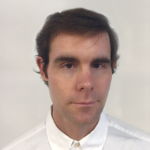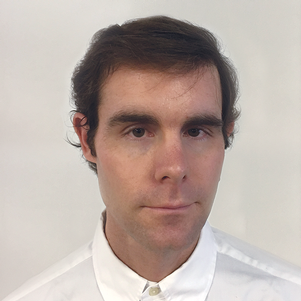 Chris Talgo ([email protected]) is the editorial director and a research fellow at The Heartland Institute, as well as a researcher and contributing editor at StoppingSocialism.com.