For an avowed Marxist, Black Lives Matter (BLM) co-founder Patrisse Khan-Cullors does not practice what she preaches.
Consider: Khan-Cullors recently bought a $1.4 million mansion in Topanga Canyon, an exclusive suburb of Los Angeles. The 2,370-square-foot home includes "a three-bedroom and two-bath main house and a separate one-bed/one-bath apartment capable of hosting guests long term with a private entry and a living room with kitchenette."
What's more, the ritzy neighborhood is almost 90 percent white. Yet no one is accusing Khan-Cullors of "white flight."
Even more shocking, Khan-Cullors' latest home purchase comes after she plopped down millions for three other homes in recent years.
In 2020, Khan-Cullors paid $415,000 for a "custom ranch" in Conyers, Georgia. The three-bedroom home sits on more than three acres and includes an outdoor swimming pool and access to a private airplane hangar and runway.
In 2018, she bought a $590,000 home in South Los Angeles. In 2016, Khan-Cullors also purchased a $510,000 house in Inglewood, California.
So, as of now, Khan-Cullors owns four homes. However, she is also looking to add a fifth abode.
Khan-Cullors has been shopping for a vacation home in the ultra-luxury Albany resort in the Bahamas. According to an Albany employee, "People who buy at the Albany are buying their fourth or fifth home. This is not a second-home residence. It's extremely high-end, and people are coming here for complete and total privacy."
Of course, Khan-Cullors is free to buy as many homes as she wants. However, her hypocrisy is stunning.
Even other BLM members are taking notice.  Black Lives Matter Greater New York City leader Hawk Newsome took umbrage with Khan-Cullors' home shopping spree. "If you go around calling yourself a socialist, you have to ask how much of her own personal money is going to charitable causes," said Newsome. He added, "It's really sad because it makes people doubt the validity of the movement and overlook the fact that it's the people that carry this movement."
Newsome also said that in light of these recent home purchases, "an independent investigation" ought to be launched into BLM's finances.
The organization has raised significant amounts of money in recent years. BLM raised more than $90 million in 2020. However, BLM's accounting practices and financial trail has been far from transparent. Newsome believes the organization needs to open up its books, saying, "We need black firms and black accountants to go in there and find out where the money is going."
Well, we know one thing. At least a portion of that money is going towards high-end homes for BLM's co-founder.
This can't help but make one wonder: Is Patrisse Khan-Cullors using BLM to get rich? It sure seems like it.
PHOTO: BLM Protest. Photo by Susan Ruggles. Attribution 2.0 Generic (CC BY 2.0).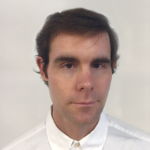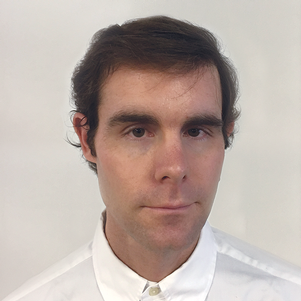 Chris Talgo ([email protected]) is the editorial director and a research fellow at The Heartland Institute, as well as a researcher and contributing editor at StoppingSocialism.com.