Clearly, Florida Chief Financial Officer Jimmy Patronis is not a fan of BlackRock and its environmental, social, governance (ESG) investment program. In fact, Patronis is so concerned about BlackRock's insidious ESG investment scheme that he has taken the monumental step of divesting $2 billion of the Sunshine State's assets under BlackRock management.
As Patronis said after making the announcement:
"BlackRock CEO Larry Fink is on a campaign to change the world. In an open letter to CEOs, he's championed 'stakeholder capitalism' and believes that 'capitalism has the power to shape society.' To meet this end, the asset management company has leaned heavily into Environmental, Social, and Governance standards – known as ESG – to help police who should, and who should not gain access to capital.
"Whether stakeholder capitalism, or ESG standards, are being pushed by BlackRock for ideological reasons, or to develop social credit ratings, the effect is to avoid dealing with the messiness of democracy. I think it's undemocratic of major asset managers to use their power to influence societal outcomes. If Larry, or his friends on Wall Street, want to change the world – run for office. Start a non-profit. Donate to the causes you care about.
"Using our cash, however, to fund BlackRock's social-engineering project isn't something Florida ever signed up for. It's got nothing to do with maximizing returns and is the opposite of what an asset manager is paid to do. Florida's Treasury Division is divesting from BlackRock because they have openly stated they've got other goals than producing returns. As Larry Fink stated to CEOs '[A]ccess to capital is not a right. It is a privilege.' As Florida's CFO I agree wholeheartedly, so we'll be taking Larry up on his offer. There's no lack of companies who will invest on our behalf, so the Florida Treasury will be taking its business elsewhere."
Although Florida's $2 billion divestment from BlackRock is reason to celebrate, it really only represents a drop in the ocean. To date, BlackRock controls a whopping $9 trillion in total assets, with at least $5 trillion in funds that "invest at least 80% of its total assets in securities that, in the Advisor's assessment, meet the environmental, social and governance ("ESG") criteria."
In other words, while a $2 billion loss to BlackRock may seem like a substantial sum to hardworking Americans, it is actually pretty meaningless to a company with $9 trillion under its control.
I want to think that this is just the beginning of a greater pushback against BlackRock and its ESG movement, however, the cynic inside me is also well aware that moves like this could simply be window dressing for politicians who want to be seen as "doing something," even though their actions have very little consequence in the big picture.
Make no mistake, the war against ESG has just begun. But, if we want to win the day for liberty, we will have to attack the problem at its core rather than simply scratching at the surface.
PHOTO: Laurence D. Fink, Chairman and Chief Executive Officer, BlackRock, USA; Member of Board of Trustees of the World Economic Forum, speaking in the "Leadership Lessons: Building an Inclusive and Sustainable Financial System" session at the World Economic Forum Annual Meeting 2020 in Davos-Klosters, Switzerland, January 23, 2020. Photo by World Economic Forum. Attribution-NonCommercial-ShareAlike 2.0 Generic (CC BY-NC-SA 2.0).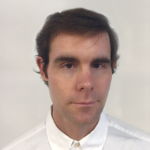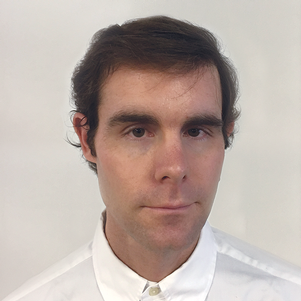 Chris Talgo ([email protected]) is an editor and research fellow at The Heartland Institute and a researcher and editor at StoppingSocialism.com.