One of the most important, impactful decisions a young person makes in his or her life is choosing which college to attend. A student's friends, career opportunities, and ideological views are often radically altered while studying as an undergraduate student.
However, despite the importance of college, many conservative students and parents don't know where to turn when searching for a higher-education institution that will allow young people to learn without indoctrinating them with far-left ideas like socialism.
The following rank list of conservative colleges—which was created by a team of researchers at StoppingSocialism.com and The Heartland Institute, a national nonprofit "think tank"—seeks to provide parents and students with good options for attending a higher-education institution.
How Did We Rank Colleges?
 Ranking colleges is very difficult, and there's no way to escape subjective decision-making when crafting a list such as this one. However, our team attempted to create a fair, well-researched ranking of colleges by relying on the following factors:
Existing rank lists of colleges and surveys of students by groups such as the Princeton Review, Niche.com, and the Young America's Foundation.
Existing enrollment and admissions data provided by colleges and universities.
Careful reviews of the top colleges by researchers at StoppingSocialism.com and The Heartland Institute.
Cost of attendance (this played a relatively small role in our final list).
A brief survey of policy experts at The Heartland Institute.
Some might not agree with every selection on our list, and we have no doubt that there are schools listed here that employ professors who teach material that is not in line with conservative, pro-liberty principles. However, we believe that among the schools available to college students today, the 50 listed below are some of the best options, and we strongly encourage parents and students to consider these colleges and universities when selecting a higher-ed institution to attend.
You can see more of our rank lists by clicking here.
Top 50 Conservative Colleges
PHOTO: Hillsdale College. Photo by Flickr user eandersk. Attribution 2.0 Generic (CC BY 2.0)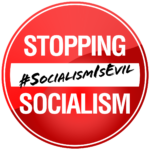 Stopping Socialism is a project of The Heartland Institute and The Henry Dearborn Center for Human Rights, a nonprofit association of professionals and scholars.