Numerous prominent corporations have taken big hits to their bottom lines and stock prices this year in the wake of political controversies they have brought on themselves with woke and sexual agendas.
Leftists used to mock censorship complaints by saying, "Build your own Twitter if you don't like it!" They are starting to get their sarcastic wish as consumers and investors vote with their pocketbooks against corporate wokeism.
The Disney corporation's stock price is down 55 percent from its most recent peak. The company lost nearly $900 million on eight movie box-office bombs between June 2022 and June 2023, American Military News reports. The losers include big franchise items such as Lightyear, Thor: Love and Thunder, Ant-Man and the Wasp: Quantumania, The Little Mermaid, Black Panther: Wakanda Forever, and Guardians of the Galaxy Vol. 3.
The independent film Sound of Freedom, by contrast, brought in more than $130 million in its first three weeks after costing a minuscule $14.5 million to produce.
Disney's streaming platform Disney+ lost four million subscribers in the first quarter of 2023, after 2.4 million people exited in the last quarter of 2022. These are the first subscriber losses for Disney's streaming platform, ever. I predict the trend to continue.
Amid reports of unusually short waiting lines at Walt Disney World in Orlando, "The Resort announced steep Disney Resort hotel room discounts earlier in the year and is currently offering the lowest Disney Park ticket offer in recent memory," reports Inside the Magic.
The consumer pushback against Disney went public in March of last year when Disney and Gov. Ron DeSantis of Florida tangled over the state's proposed Parental Rights in Education Act. Disney's films, TV shows, and other entertainment vehicles had increasingly embraced a woke and hypersexualized political agenda over the past couple of decades, yet it did not do the company much harm until Disney began engaging in direct political disputes with state governments.
Competitors are now closing in. The American Heartland Theme Park and Resort, a $2 billion-plus vacation destination set to open in Oklahoma in 2026, "will feature an Americana-themed environment with a variety of entertaining rides, live shows, family attractions, waterways as well as restaurant-quality food and beverage offerings," the company announced in a press release.
The park and resort will comprise six areas: "Great Plains, Bayou Bay, Big Timber Falls, Stony Point Harbor, Liberty Village and Electropolis," The Western Journal reports.
I want to live in Liberty Village.
The company's founder and chief creative officer, Gene Bicknell, describes the project as a high-quality, pro-American alternative to Disney. "American Heartland will be a place families can come together to create lasting memories, experience joy, laughter, imagination and wonder," Bicknell told The Western Journal. Implicit is that there will be no bearded princesses guiding children through the souvenir shops.
It's entirely possible the enterprise will be a great big flop, but it is noteworthy that investors are willing to bet more than $2 billion that Americans want an alternative to Disney.
Meanwhile, the Fox News Channel suffered initial viewership losses of around 50 percent in response to the cancellation of Tucker Carlson Tonight, a move that audiences perceived to be a direct attack on their values and political leanings. Millions migrated to Twitter to watch Tucker Carlson at his new media home, but Fox News' viewership rebounded with the launch of its new primetime lineup in mid-July.
Beyond the world of communications media, Anheuser-Busch InBev, maker of Bud Light beer, just laid off several hundred office workers in the United States in the wake of slumping sales resulting from the company's foray into transgender politics.
On an even bigger scale, a company characterizing itself as pro-life, pro-family, and pro-freedom is positioning itself as an apolitical alternative to Amazon.com. PublicSq. has more than a million consumer members and more than 55,000 businesses, of which 90 percent are small companies. That's nothing in comparison with Amazon, but it's a start.
For PublicSq., the remedy for corporate leftism is to build what its website calls a "patriotic, parallel economy." CEO Michael Seifert says the American people are tired of being lectured by big-business leftists. "Clearly, there's this very large, unaddressed market in the United States that feels like, in the era of sort of woke or progressive corporatism, they're not being talked to. In fact, in many cases, they're being actively ignored or antagonized," Seifert told Fox Business.
As with Disney and Fox News, making a dent in Amazon's dominance of retail sales is an extremely ambitious goal. The fact that businesses are taking on these seemingly insuperable corporate giants, however, indicates an increasing awareness that the public is eager for an alternative to woke corporatism.
There will be a powerful pushback against these new ventures. The mainstream media and progressive left (but I repeat myself) will characterize the alternative economy as racist and homophobic—without evidence, because there is none. Watch for references to "the white economy," "white separatist economy," "Christian nationalist economy," "transphobic businesses," and other vile slurs.
Businesses venturing into this area should be prepared to deal with the race and sex cards, the left's most consistently used weapons against facts and reason.
Consumers, for their part, must block out the political noise and continue to vote with their wallets. The customer's always right—and can now increasingly be "right."
First published at Townhall.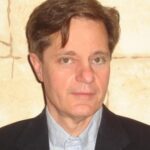 S.T. Karnick is the director of publications for The Heartland Institute. Before joining Heartland, he served as director of publications for the Hudson Institute, where he was co-founder and editor in chief of the organization's quarterly magazine, American Outlook.